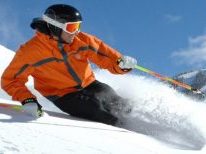 Once received, all payments for the Music Learning Foundation Spring Tour are non-refundable and non-transferrable. We have to use your funds to secure your space on the tour. You are booking a vacation / trip with many logistical pieces. We understand that unexpected situations may arise and offer two different ways to protect your travel funds.
Option 1: Music Learning Tuition Refund Program
You may choose to enroll in the optional Tuition Refund Program for a one time, non-refundable $49 enrollment fee per person. Enrollment in the Tuition Refund Program must be made at the time of registration for the Spring Tour.
By enrolling in this program, should you need to cancel participation on the Spring Tour, you can receive a partial refund of your tour tuition payments based on the date we received your written correspondence canceling participation on the tour.
The Tuition Refund Program Enrollment Fee is non-refundable.
Cancellations prior to November 16, 2019 will receive a 90% refund of your tour tuition payments received.
Cancellations between November 19 and December 14, 2019 will receive a 50% refund of your tour tuition payments received.
Cancellations between December 14, 2019 and February 1, 2020 will receive a $49 refund.
Cancellations after February 1, 2020 are not entitled to any refunds or transferability.
Option 2: 3rd Party Travel Insurance Through TravelGuard
You may also purchase travel insurance if you would like. Travel insurance is available from an independent third party. Music Learning has no control over their policies or practices.
Travel Guard is the company that has been recommended to us. They offer a wide variety of coverage options that can be tailored to your specific situation. With more than 20 years of industry experience, Travel Guard is America's leading travel insurance plan provider. Travel Guard specializes in providing innovative travel insurance, assistance and emergency travel service plans for millions of travelers and thousands of companies throughout the world. Their industry-leading, comprehensive travel insurance plans are distributed by more than 12,000 travel companies through virtually every distribution channel in the travel industry.
Their comprehensive travel insurance programs include:
Per-trip and annual plans
Coverage for trip cancellation, trip interruption, trip delay, medical expenses, baggage loss and more
Click here to learn more about Travel Guards Travel Insurance.