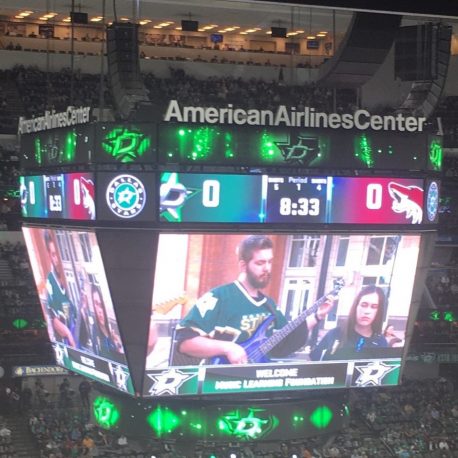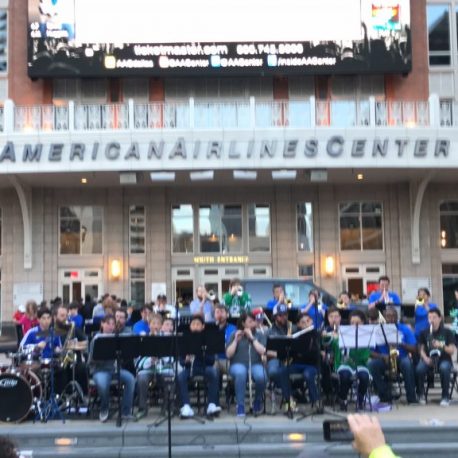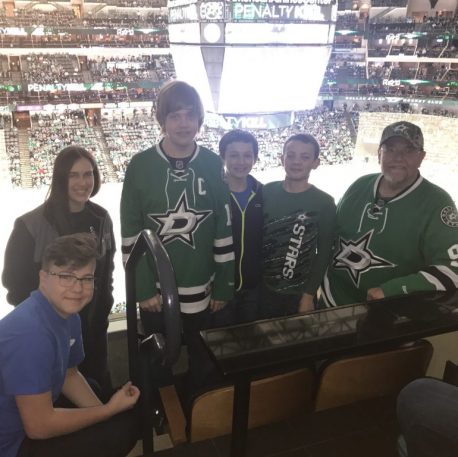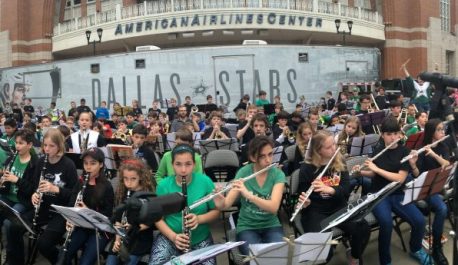 Music Learning Foundation Performance at the American airlines center
Tuesday, March 27, 2018 at 6:00 PM
At the conclusion of the game, all students will be able to get a picture taken on the Dallas Stars players bench!
5:30 PM – Musicians arrive & Meet in the AT&T Plaza
6:00 PM – Performance Begins
7:30 PM – Puck Drop / Game Begins
9:30 PM – Game Conclusion: Student Photo on the Dallas Stars Players Bench!
The band is scheduled to perform at the American Airlines Center prior to the Dallas Stars Game on
Tuesday, March 27, at 6:00 PM
Students arrive at 5:30 PM to set-up & warm-up. Meet on the south side of the arena on in the AT&T Plaza.
Please wear your Music Learning 2017 – 2018 T-Shirt.
Parking is available in the Lexus Parking Garage – the cash price is $25. Other garages & lots may be open early, or as late as 5:30.
Following the concert, most parents return the instrument to their cars. If this is not an option, or you took DART, you can check your instrument with Guest Services inside the arena at section 104.
All performers are supposed to have a ticket to the game, which can be purchased with the keyword music at the link below. If the code doesnt work, or you need to order more than 9 tickets please call Trenton Barnes with the Stars, at 214-975-0995 to find tickets.
Please note that this is an unchaperoned event. All students must be accompanied by a parent or guardian. Music Learning Staff and Directors are not responsible for unattended band members at the Stars game.