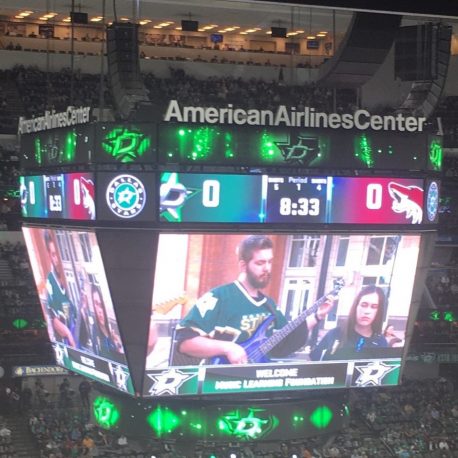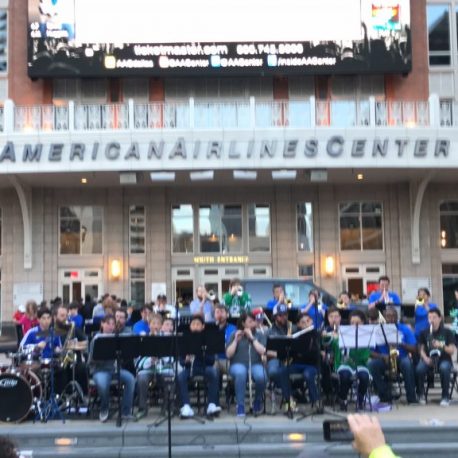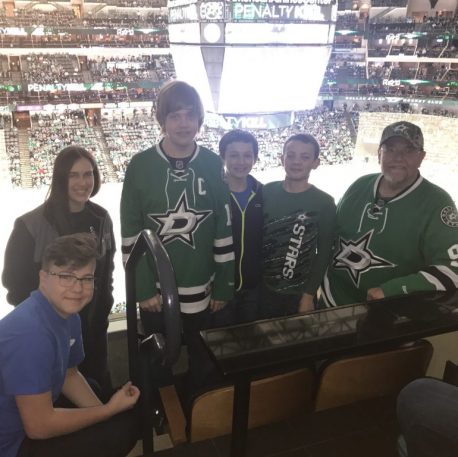 Music Learning Foundation Performance at the American airlines center
Tuesday, March 24, 2020 at 6:00 PM
The concert is dependent on the weather; but all efforts will be made to perform. A decision will be made around 5:00 PM on the day of the concert.
The game will begin at 7:30 PM and is also rain or shine. Students will have their picture taken on the Dallas Stars Bench immediately following the game.
Pick up your tickets at a Music Learning Will-Call Table at the AT&T Plaza from 4:30 – 6:30 PM. Mr. Utz (Music Learning) and Ms. Kelly (Dallas Stars) will have all the tickets that you ordered. Mr. Utz will be in a bright lime green hoodie.
Students arrive at 4:30-4:45 PM to set-up & warm-up. Meet on the south side of the arena on in the AT&T Plaza.
Please wear your Music Learning 2019-2020 T-Shirt or Dallas Stars gear.
Parking is available in the Lexus Parking Garage – the cash price is $25. Other garages & lots may be open early, or as late as 5:30.
Following the concert, most parents return the instrument to their cars. If this is not an option, or you took DART, you can check your instrument with Guest Services inside the arena at section 104.
All performers are supposed to have a ticket to the game, which can be purchased through the link below. If the code doesn't work, or you need to order more than 9 tickets please call Trenton Barnes with the Stars, at 214-975-0995 to find tickets.
Please note that this is an unchaperoned event. All students must be accompanied by a parent or guardian. Music Learning Staff and Directors are not responsible for unattended band members at the Stars game.